List View

Map View

Grid View
Lot Size

1,307 sqft

---

Home Size

1,700 sqft

---

Beds

3 Beds

---

Baths

4 Baths

---

Year Built

1998

---

Days on Market

42

---

Lot Size

6,970 sqft

---

Home Size

5,972 sqft

---

Beds

5 Beds

---

Baths

5 Baths

---

Year Built

2020

---

Days on Market

41

---

Lot Size

2,178 sqft

---

Home Size

1,690 sqft

---

Beds

3 Beds

---

Baths

3 Baths

---

Year Built

1979

---

Days on Market

84

---

Lot Size

3,485 sqft

---

Home Size

1,327 sqft

---

Beds

3 Beds

---

Baths

3 Baths

---

Year Built

1998

---

Days on Market

36

---

Lot Size

1,743 sqft

---

Home Size

2,920 sqft

---

Beds

5 Beds

---

Baths

5 Baths

---

Year Built

2019

---

Days on Market

31

---

Lot Size

20,038 sqft

---

Home Size

2,200 sqft

---

Beds

4 Beds

---

Baths

3 Baths

---

Year Built

1984

---

Days on Market

39

---

Lot Size

7,841 sqft

---

Home Size

1,439 sqft

---

Beds

4 Beds

---

Baths

3 Baths

---

Year Built

1946

---

Days on Market

54

---

Lot Size

1,743 sqft

---

Home Size

2,520 sqft

---

Beds

4 Beds

---

Baths

4 Baths

---

Year Built

2014

---

Days on Market

37

---

Lot Size

---

Home Size

1,038 sqft

---

Beds

2 Beds

---

Baths

2 Baths

---

Year Built

1996

---

Days on Market

7

---

Lot Size

2,178 sqft

---

Home Size

1,924 sqft

---

Beds

4 Beds

---

Baths

3 Baths

---

Year Built

1996

---

Days on Market

42

---

Lot Size

5,228 sqft

---

Home Size

---

Beds

4 Beds

---

Baths

3 Baths

---

Year Built

1957

---

Days on Market

80

---

Lot Size

1,743 sqft

---

Home Size

2,000 sqft

---

Beds

3 Beds

---

Baths

4 Baths

---

Year Built

2018

---

Days on Market

68

---

Lot Size

1,307 sqft

---

Home Size

2,000 sqft

---

Beds

4 Beds

---

Baths

4 Baths

---

Year Built

2013

---

Days on Market

62

---

Lot Size

1,743 sqft

---

Home Size

1,296 sqft

---

Beds

2 Beds

---

Baths

2 Baths

---

Year Built

1998

---

Days on Market

46

---

Lot Size

10,890 sqft

---

Home Size

3,300 sqft

---

Beds

4 Beds

---

Baths

4 Baths

---

Year Built

2001

---

Days on Market

74

---
See all Real estate matching your search.
(all data current as of 12/7/2023)
Listing information deemed reliable but not guaranteed. Read full disclaimer.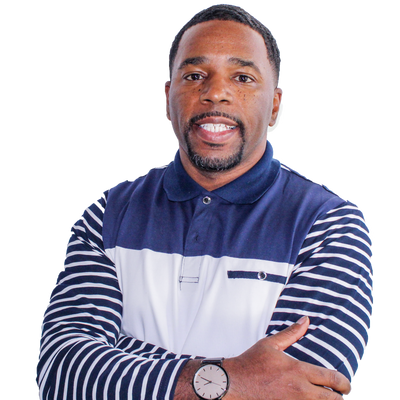 Lonnie Scales, is one of the firm's most promising up and coming associates. A Pittsburgh native, Lonnie moved to the Washington, DC metro area in 2007. Lonnie has lived in the northern Virginia area, Washington DC and now resided in Maryland and as such, he has gained in-depth knowledge of communities and neighborhoods within the DMV area. Lonnie, a tech "guru," holds a degree in Business Information Technology from Indian University of Pennsylvania. Lonnie will be serving both buyers and sellers in Maryland. He presents his services with the highest level of expertise, professionalism, and personal attention to detail. #ClosingWithScales
GET IN TOUCH
Work With Me
---
Hide Map
Sorted by
All information provided is deemed reliable but is not guaranteed and should be independently verified. No reproduction, distribution, or transmission of the information at this site is permitted without the written permission from the MLS Participant.
IDX information is provided exclusively for consumer's personal,non-commercial use, that it may not be used for any purpose other than to identify prospective properties consumers may be interested in purchasing.
This IDX Software is (c) Diverse Solutions 2023.